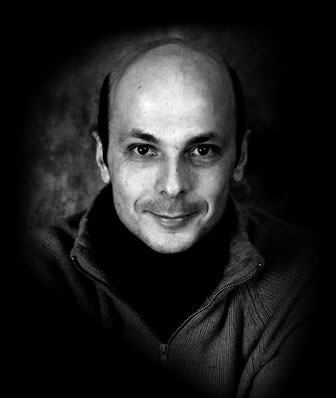 Italian choreographer Davide Bombana was born in Milano where he studied ballet at the Ballet School of La Scala. In 1977 he made his debut in the title role of M.Béjart "Firebird" with "La Scala Ballet" where from corps de ballet he was promoted to soloist and then principal. He performed as principal dancer in ballets by M.Béjart, G.Tetley, R.Nureyev, J.Robbins, G.Balanchine and L.Falco. He won the "Positano Price" and the "Bordighera Price". He was participating at the International Dance Competition in Jackson Mississippi where he won the bronze medal. On an American tour with Teatro alla Scala he dances a the Met acclaimed by the New York critics.
He pursued his career as a principal dancer further in Pennsylvania Ballet (Philadelphia), Scottish Ballet (Glasgow) and London Festival Ballet (London) where he dances important roles of the classical and neo-classical repertoire. Coming back as guest to La Scala Milano in the title role of Crankos "Romeo and Julia" and R.Petits "Proust".
From 1986 to 1991 he worked as a principal dancer with the Bayerische Staatsballett Munich interpreting principal roles in ballets by J.Neumeier, F.Ashton, J.Cranko, D.Bintley and P.Wright. From 1991 to 1998 he works with the same company as ballet master in collaboration with choreographers such as: Kilian, Van Manen, Preljocaj, Martins and Tharp.
As choreographer, from 1993 to 1998, he creates for the Bayerische Staatsballet Munich several abstract and narrative ballets which won national and international dance awards such as "Bayerischer Theaterpreis " in Munich and "Benois de la Danse" in Moscow.
In 1998 Davide Bombana was appointed director of the company Maggio Danza in Florence where he restaged several ballets and created the full lengths ballet "Teorema" inspired by Pasolini for the 62nd Maggio Musicale Fiorentino.
In the last years Mr.Bombana has been creating or reproducing his works as guest choreographer with several international companies like:
Paris Opera, Ballet du Rhin and Ballet de Capitole de Toulouse in France; National Ballet of Canada Toronto; Ballett der Wiener Staatsoper und Volksoper Vienna in Austria; Bayerisches Staatsballett Munich, Badisches Staatstheater Karlsruhe, Aalto Theater Essen, Ballett Thüringen Gera und Ballett Augsburg in Germany; Grand Ballet de Génève in Switzerland; New York Choreographic Institute New York with dancers of the New York City Ballet in U.S.A.; New English Contemporary Ballet Nottingham in U.K.; Queensland Ballet Brisbane in Australia; Maggio Danza Florence and Teatro Petruzzelli Bari in Italy; Ballet de Zaragoza in Spain; National Ballet of Sarajevo in Bosnia-Herzegowina and Dance-Cyprus, Nikosia. Some of his ballets have also been presented on tour in Tapei Taiwan and Tokyo Japan.
In 2004 he won the "Danza & Danza" award as best Italian choreographer working abroad and in 2012 his full-length ballet Medea won the "Danza & Danza" award for best Italian production 2011. In June 2014 he received the 49th international culture award "Premio Le Muse" for ballet in Palazzo Vecchio Florence, Italy.
Many of his works were inspired by masterpieces of the world literature such as Woyzeck, Teorema, Phentesilea, Lolita, Faust, Carmen and Medea. Some of these ballets were restaged with big success in different countries.
To mention also his collaboration as guest choreographer with prestigious ballet academies like: Conservatoire National Supérieur de Paris France Ecole Supérieure de Danse de Cannes Rosella Hightower, John Cranko School Stuttgart Germany, Bolshoi Academy in Moscow Russia, The School of American Ballet in New York U.S.A.
For the Academy of Tatro alla Scala in Milan Italy he created the full-lengths ballet IPNOS which was presented on tour in India (Delhi and Calcutta).
He also created the choreography for the video clip "Ad Ogni Costo" by the acclaimed Italian rock star Vasco Rossi danced by Paris Opera Ballerina Eleonora Abbagnato done as well for the stage in 2012.

He created the choreography for the ballet sections of the New Years Concert 2012, 2015 and 2018 of the Wiener Philharmoniker conducted by Mariss Jansons, Zubin Metha and Riccardo Muti, with principals and solists of the Vienna State Ballet.
In 2013 he created as well the Pas de Deux "ARIA" for Paris Opera Étoiles Eleonora Abbagnato and Nicholas LeRiche.

In occasion of the opening of the new Florence Theatre OPERA Di FIRENZE he created the ballet "La Valse" to music of Maurice Ravel conducted by Zubin Metha. In Spring 2015 he presented a new ballet based on the LeClos book "Dangerous Liaisons" for Ballet du Capitole de Toulouse, restaged in January 2018, and a new full-length ballet "Der Prozess" inspired by the novel of Kafka for Badisches Staatsballett Karlsruhe. In Autumn 2015 he created "Polychrome Dances" for Bayerisches Staatsballett II Munich and a new interpretation of Profofiev's "Romeo and Juliet" for Balletto di Toscana Junior, which was touring all over Italy with big success and winning the "Danza & Danza" award for best Italian production 2015. In spring 2016 he created "Carnival of the Animals" for the Ballet Company of Rome Opera.
In occasion of PAPHOS CULTURAL CAPITOL CITY 2017 he created the full-length ballet "Galatea's Myths" for DanceCyprus with music by Arvo Pärt.
For the Vienna State Ballet he created in 2017 his second interpretation of Shakespeare's Romeo and Juliet, this time to the music of Hector Berlioz Symphonie Dramatique "Roméo et Juliette", which won the National Austrian Music-Theatre-Award 2019 as best Ballet Production.
In occasion of the Festival FABBRICA EUROPA 2018 at Stazione Leopolda in Florence he created the ballet "ARCAICO" for Balleto di Roma to music composed by Katia Pesti and performed live by Katia Pesti and Gabin Dabiré.
Further creations in 2019: MA MÈRE L'OYE in Florence for Nuovo Balletto Di Toscana, CARMINA BURANA and PEER GYNT in Bucarest for National Opera of Bucarest, FÜR BIRGIT for Badisches Staatsballett Karlsruhe and he created the choreographic sections for the final concert of LA NOTTE DELLA TARANTA in Melpignano, Italy, broadcast live by Italian national Television RAI2.

In 2020 Davide Bombana has been nominated Director of the Ballet Company of Teatro Massimo di Palermo, where he created RIPAR-TÄNZE and DIES IRAE considering all Covid rules. He created the solo MORGEN, that has been performed at the Senate in Rome and restaged his ROMEO AND JULIET and CANTUS (Covid versions).
Famous artists and designers such as: Rosalie, Giulio Paolini, Ermanno Scervino, Bernard Michel, Michael Simon, Stephen Galloway, Yoshiki Hishinuma, Dorin Gal, Santi Rinciari and Stefan Morgenstern contributed to the realization of his ballets.